Where do they do it?

Bangkok has once been dubbed by the international community as the
"Venice of the East," for its diverse network of canals, locally known as
"Klongs." Since the reigns of King Rama the 1st , the residents of
Bangkok did a great deal of commuting by small boats on the Klongs,
similar to the way of life so characteristic of Venice for centuries long.
Commerce throughout Bangkok was often conducted on boats, and
merchants would take their fresh produces by boat each day to the
so-called floating markets, where they would meet and conduct trade.
At the floating market, you will find all kinds of "floating shops," such
as floating fruit shops, floating flower shops, floating culinary and food
shops, and much more.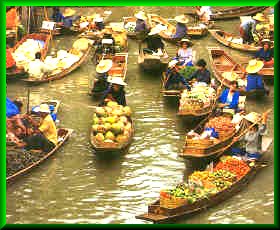 Floating Market. Bankok. Thailand.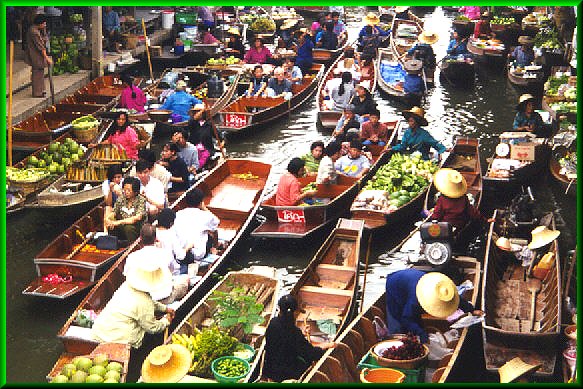 Floating Market. Bankok. Thailand.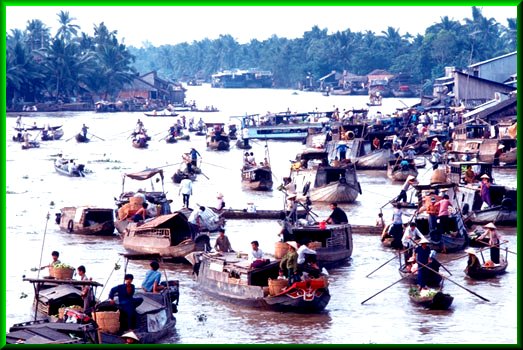 I'm sure that they get up very earley in the morning and have
a long way to the market.They probbably get home late and
they sit in the boat a long time.
Now what I wonder about is"Where do they do it".I mean
they must have to go sometime during the day.
A hole in the bottom of the boat isn't very practical,and
hanging over the side would not work either.I mean
"What would people say"?.
For me it remains a mystery.